Designs thoughtfully executed, tailored exclusively for you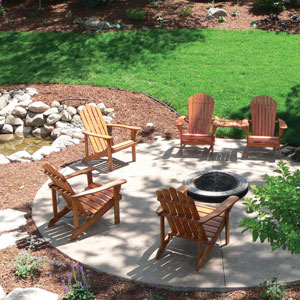 At Oak Meadows Landscaping, we understand that living in your landscape is as important as looking at it. Landscaped planting beds and garden spaces are about enhancing the beauty of your home, as well as the natural tranquility they provide. Front entry walks should make visitors feel welcome, and create unmistakable curb appeal. Fountains and fireplaces appeal to your senses of sound and smell, not just sight.
From hardscapes to landscaping, tree planting and creation of garden beds, Oak Meadows Landscape has been a go-to source for Twin Cities, Woodbury, Lake Elmo & East Metro homeowners for over a decade. Contact to discuss your outdoor project. We always offer free consultations and quotations–call us today to get your landscape project started.
Proudly serving St. Paul, Woodbury, Lake Elmo & East Metro customers for over a decade.
Our team treats your property as if it were their own; working mindfully and cleaning up before leaving.
Let's design the landscape you've always wanted
Contact Oak Meadows today for a design consultation and spend this summer enjoying your new, beautiful landscaping.